Lenovo is one of the world's leading PC and laptop brands. Founded in 1984 in China, Lenovo has grown to become a dominant player in the global PC market. Lenovo laptops are known for their durability, performance and innovative features.
In Nairobi, Kenya, Lenovo laptops have become incredibly popular in recent years. More and more customers are opting for Lenovo laptops due to their reliability, affordable pricing and good value. From students to professionals, Lenovo caters to a wide range of users with laptop models designed for different needs and budgets.
Some of the most popular Lenovo laptop series available in Nairobi include:
ThinkPad – Premium business and productivity laptops
IdeaPad – Mainstream consumer models for everyday use
Yoga – 2-in-1 convertible laptops with touchscreens
Legion – Gaming laptops built for performance
Lenovo has ensured its laptops are widely available across Nairobi, from major computer stores to retail chains and online platforms. You can easily find the latest Lenovo laptops in Nairobi whether you are in the CBD or residential neighborhoods.
Overall, Lenovo laptops provide a great mix of features, performance and value without compromising on quality. For Nairobi buyers looking for international brand laptops on a budget, Lenovo makes for an excellent choice worth considering.
Key Takeaways
Here are some key takeaways on Lenovo laptops in Nairobi:
Lenovo laptops are highly popular in Nairobi for their reliability, affordable pricing and good value.
Top selling models include the ThinkPad, IdeaPad, Yoga and Legion series catering to different segments.
Lenovo laptops can be purchased from Buytec Stores, major computer stores in the CBD, supermarket chains, online retailers and authorized dealers.
Lenovo laptops offer advantages like durable build quality, business-oriented features, top-notch keyboards and extensive connectivity ports.
Some downsides to note are fan noise, mediocre speakers, bloatware and supply constraints at times.
Recommended laptop configurations are ideal for home, office work, gaming, editing, programming and other specific needs.
Lenovo offers a range spanning budget options to high-end premium models in the Nairobi market.
Strong brand reputation, affordable pricing and future-proof purchases make Lenovo a wise laptop investment for Nairobi buyers.
Popular Lenovo Laptop Models in Nairobi
Lenovo offers a diverse range of laptop models across various series, specs and price points for the Nairobi market. Here are some of the most popular Lenovo laptops you can find in Nairobi today:
Lenovo ThinkPad E14
The Lenovo ThinkPad E14 is a top selling business laptop in Nairobi. It packs decent performance in an affordable package.
Some key specs and features:
14-inch HD or Full HD display
Intel Core i3, i5 or i7 processor options
8GB or 16GB RAM
256GB SSD storage
AMD Radeon integrated graphics
720p webcam with privacy shutter
2x USB 3.1, HDMI, Ethernet and USB-C ports
Spill-resistant keyboard
MIL-SPEC durability tested chassis
Up to 13 hours battery life
Fingerprint sensor for security
The ThinkPad E14 starts around Ksh 60,000 in Nairobi, making it a great value business laptop. It's slim, portable design and military-grade durability make it ideal for professionals on-the-go.
Lenovo IdeaPad S340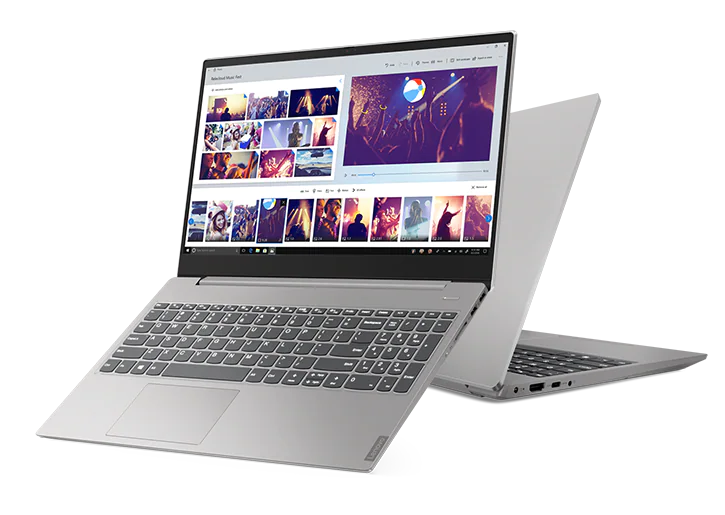 The Lenovo IdeaPad S340 is a popular mainstream laptop for everyday home and student use.
Key features:
14 or 15.6-inch HD/Full HD display options
8th gen Intel Core i3, i5 or i7 processor
Up to 12GB DDR4 RAM
256GB/512GB SSD or 1TB HDD storage
NVIDIA GeForce MX230 2GB graphics
1x HDMI, 2x USB 3.0 ports
SD card reader
Dual band Wi-Fi ac
Price – from Ksh 45,000
The IdeaPad S340 offers a good balance of portability and performance for the price. It has a premium look and feel with an aluminum chassis. The battery lasts up to 8 hours on a full charge. Overall, a versatile pick for regular tasks.
Lenovo Legion Y540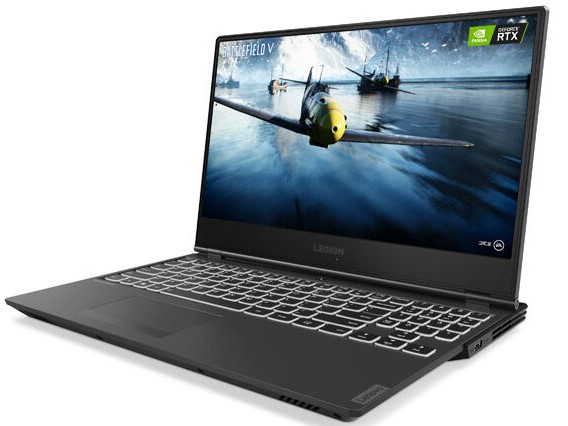 Gamers in Nairobi looking for a powerful yet affordable gaming laptop should consider the Lenovo Legion Y540.
Key gaming-centric features:
15.6-inch Full HD 144Hz IPS display
9th gen Intel Core i5/i7 processor
Up to NVIDIA GeForce RTX 2060 6GB graphics
8GB/16GB DDR4 RAM
Dual storage with 256GB SSD + 1TB HDD
RGB backlit keyboard
HD webcam
Starting price around Ksh 110,000
The Legion Y540 delivers a superb combination of gaming performance, display quality and features at an accessible price point. It can readily handle popular titles like Fortnite, GTA V, Call of Duty, etc at high FPS.
Lenovo Yoga C740 2-in-1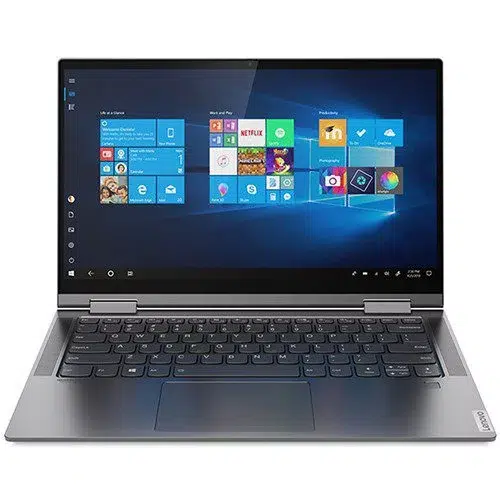 The Lenovo Yoga C740 is a premium 2-in-1 convertible for users seeking flexibility. Key aspects:
14-inch 1080p touchscreen display
360 degree hinge to switch between laptop, tent, tablet modes
10th gen Intel Core i5/i7 processor
12GB RAM
512GB SSD storage
Backlit keyboard
Fingerprint reader
Built-in pen slot
Up to 10 hours battery life
Priced from Ksh 105,000, the Yoga C740 brings together performance, versatility and portability. It serves well for creative professionals, designers and casual users alike.
Lenovo Chromebook C340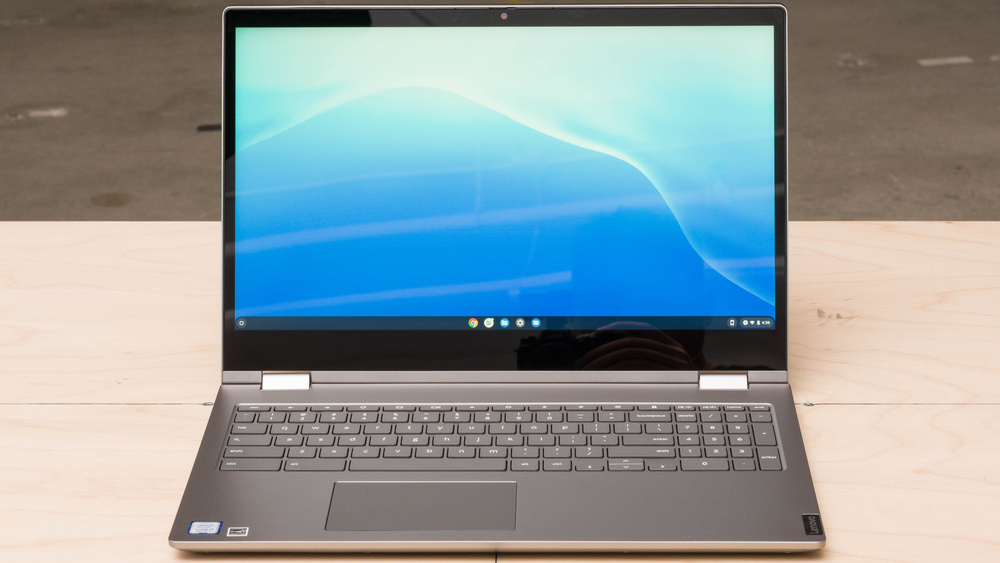 The Lenovo Chromebook C340 is an affordable option for budget-conscious buyers. Specifications:
11.6-inch HD touchscreen
MediaTek MT8173C CPU
4GB RAM
32GB eMMC storage
2x USB-C ports
Spill-resistant keyboard
Chrome OS
Android apps supported
Starting price around Ksh 28,000
The Lenovo Chromebook C340 is easy to use, boots up fast and performs well for everyday browsing, streaming, docs/sheets work etc. Lightweight build with 10 hour battery makes it highly portable. Good choice for students or as a secondary device.
Where to Buy Lenovo Laptops in Nairobi
Lenovo laptops are stocked across a wide range of stores, chains and online platforms in Nairobi. Here are some of the best places to buy Lenovo laptops in Nairobi:
Computer Stores in Nairobi CBD
Nairobi's Central Business District is home to dozens of computer shops and IT retailers selling the full range of Lenovo laptops. Some recommended stores to check out:
Buytec Stores – The Bazaar, Moi Avenue – Stocks latest Lenovo models like ThinkPads, IdeaPads, Legion gaming laptops etc. Offers competitive prices and discounts on bulk purchases.
CompuPlus – Koinange Street – Long running store with Lenovo laptops for all budgets. Also sells accessories like printers, software, laptop bags, mouse etc.
Dove Computers – Tom Mboya Street – Reliable computer store with Lenovo laptop collection. Helpful sales staff to assist you.
Phones and Computers Centre – Moi Avenue – Stocks wide range of Lenovo laptops, tablets, PCs along with other brands. Competitive prices.
Hightech Plaza – River Road – Large computer store with dedicated Lenovo section. All models usually in stock.
The advantage of buying from CBD stores is you can personally inspect devices, get demos and negotiate prices. Warranty and after-sales support also readily available.
Supermarkets and Hypermarkets
Major supermarket chains like Naivas, Carrefour and Chandarana Foodplus have electronics sections selling Lenovo laptops across their Nairobi branches.
They stock popular models like the Lenovo Ideapad 320, ThinkPad E590, Yoga 530 etc. Prices are fixed but you get secure payment options. Some offer discounts or bundle offers on laptop purchases. Warranty support available through their customer service.
Online Stores
Several reputed online stores in Kenya sell Lenovo laptops and deliver nationwide. Some popular options:
Jumia – Massive selection of Lenovo laptops across all ranges. Offers discounts, cash on delivery and free returns.
Kilimall – Good collection of Lenovo consumer and business laptops. Delivery in 1-3 days with online payment options.
MyShop – Authorized Lenovo retailer selling latest models. Doorstep delivery and installation.
Rupu – Marketplace listing Lenovo laptops from multiple sellers. Filter by specs and compare prices.
The benefit of buying online is convenience, ability to compare models and prices across sellers, and delivery to your doorstep. Downside is you can't physically view the laptop before purchase. Be sure to buy from reputed platforms for smooth experience.
Lenovo Authorized Dealers
You can also purchase directly from one of Lenovo's authorized dealers in Nairobi:
Commercial Computer Solutions
Compuline Computers
Saving Computers
Microcity Computers
These dealers have extensive Lenovo laptop collections. As authorized resellers, they provide genuine products, warranty support, maintenance services and custom configurations. However, pricing may be slightly higher than general retailers.
Advantages of Choosing Lenovo Laptops in Nairobi, Kenya
Here are some of the major benefits and advantages of choosing Lenovo laptops:
Reliable Performance
Lenovo laptops are known for consistent and reliable performance across their range. Even entry level Lenovo laptops use quality components that can handle everyday tasks like internet browsing, office work, streaming etc without lag or issues. The high-end models offer excellent processing power for more intensive creative work, gaming or programming needs.
Durable Build Quality
Most Lenovo laptops, especially the ThinkPad models, are built using strong and durable materials. They are designed to withstand rugged use and travel. ThinkPads in particular adhere to 12 MIL-STD 810G military specifications for durability. This makes them ideal for field work.
Great Value for Money
Given the hardware you get for the price, Lenovo laptops offer excellent value. A Lenovo device with 8GB RAM, 1TB HDD, Full HD display and backlit keyboard often costs much lesser than a similar spec laptop from other brands. They deliver great performance at accessible price points.
Business-Oriented Features
For business and office use, Lenovo ThinkPad and IdeaPad models come with useful features like fingerprint readers for security, privacy shutter on webcams, VoIP support, collaboration hotkeys etc. Some also offer smart card readers and anti-spill keyboards.
Top-Notch Keyboards and Touchpads
Lenovo is known for its excellently designed keyboards and touchpads optimized for productivity. The keys have decent travel and spacing. The touchpads are large, accurate and usually support multi-touch gestures. This enhances the overall user experience.
Large Charger and Battery Life
Most Lenovo laptops come with sizeable chargers that have higher wattage capacity. This enables faster charging. The battery life is also above average thanks to optimized software and efficient hardware. So you can work longer without worrying about charging.
Extensive Connectivity Ports
Lenovo laptops offer good port selection for connectivity. Most models include USB 3.0, USB-C, HDMI, SD card slot, headphone jack, RJ45 Ethernet port. So you can easily connect various accessories and devices without requiring dongles.
Innovative Design
Some Lenovo laptops like the foldable Yoga models and dual-screen ThinkBook Plus have innovative convertible designs. The gaming Legion series has immersive features like RGB keyboards, surround sound and macro keys. Lenovo isn't afraid to experiment with creative designs.
Overall, Lenovo laptops manage to fuse top-notch hardware, great design, business-friendly features, latest specs and enduring quality at reasonable prices. This combination of benefits makes them suitable for a wide spectrum of users and needs.
Disadvantages or Downsides of Lenovo Laptops
While Lenovo laptops have several advantages, they aren't without some downsides. Here are some potential disadvantages or issues to keep in mind:
Fan Noise
A common complaint with many Lenovo laptops is that the internal fans can get quite loud when doing processor intensive work like gaming or video editing. The fans kick in fast and ramp up speed to keep the laptop cool. But this results in audible humming which can be distracting.
Mediocre Speakers
Most Lenovo laptops have average quality built-in speakers that lack bass and depth. The sound isn't very loud or rich. External speakers or headphones are required for an enhanced audio experience for music and movies.
Bloatware
Lenovo laptops tend to come pre-loaded with a lot of unwanted third-party apps and software aka bloatware. This slows down the device and eats up storage space. Users have to uninstall the bloatware manually which is a hassle.
Limited RAM Upgradability
In some budget and mid-range Lenovo laptop models, the RAM is soldered and cannot be upgraded. The only configuration possible is at time of purchase. Lack of upgradability limits future proofing.
Questionable Durability
Though touted as durable, certain Lenovo laptops may not hold up well over years of rough use. Plastic parts can crack, hinges wear out or connections get loose. Extensive field use can reveal durability issues.
Mediocre Displays
While top end Lenovo laptops have stellar displays, the lower end models often have dim HD screens with average color reproduction. They lack vibrancy and use inexpensive panel quality. Viewing angles are also limited on some.
Spotty After-Sales Support
Lenovo laptops are manufactured and imported to Kenya which makes after-sales support weak at times. Getting repairs or technician visits may need patience compared to local brands with better physical presence.
Supply Constraints
Specific Lenovo laptop models can be in short supply or take weeks to restock. This usually happens with newly launched laptops. Existing inventory sells out fast and replacements take time to reach stores.
Pricing Fluctuations
Laptop prices keep varying, especially with fluctuations in foreign exchange rates that affect imported models. Lenovo laptop prices in Kenya have seen fluctuations making budgeting difficult.
While not dealbreakers, these downsides are worth noting when evaluating options. However, the overall value, performance and reliability of Lenovo laptops often outweigh the negatives for most buyers.
Recommended Lenovo Laptop Configurations for Different Needs
With Lenovo's vast range, you can find laptops well-suited for varying needs and budgets. Here are some recommendations:
For General Home and Student Use
The Lenovo Ideapad S145 works great as an all-round home and student laptop for basic tasks. Configuration:
Intel Core i3 processor
8GB RAM
1TB hard drive
15.6″ Full HD screen
2x USB, HDMI port
4 hour battery life
Weight: 1.85kg
Priced under Ksh 50,000, the Ideapad S145 has enough power for light gaming, streaming, schoolwork and multi-tab browsing. Large storage for videos, photos and files. Lightweight yet durable build to toss in your backpack.
For Business and Office Work
The ThinkPad E15 has the perfect combo for office productivity and business use. Recommended config:
Intel Core i5 vPro processor
16GB RAM
512GB SSD storage
15″ Full HD display with privacy filter
Fingerprint reader
10+ hours battery life
Ksh 85,000 price range
With the SSD and extra RAM, the E15 can handle 20+ Chrome tabs, large Excel sheets, extensive typing/emails and daily number crunching easily. vPro processor provides security and remote management. Privacy filter for working in public.
For Professional Photo/Video Editing
Creative pros doing intensive video editing in Adobe Premiere or processing large RAW images need serious horsepower. The ThinkPad P1 fits the bill nicely.
32GB RAM
NVIDIA Quadro T2000 4GB GPU
15.6" 4K UHD OLED display
Around Ksh 250,000 price
With hexa-core CPU, massive RAM, UHD display and discrete graphics, the P1 makes short work of complex timeline edits and effects in 4K footage or manipulating 50MP images. Worth the premium for working professionals.
For Immersive Gaming
Gamers should splurge on the Lenovo Legion 5i loaded with:
Intel Core i7-10750H processor
16GB RAM
1TB SSD + 1TB HDD
NVIDIA GTX 1660Ti 6GB graphics
15.6" 240Hz Full HD display
RGB backlit keyboard
Around Ksh 130,000 price point
This hardware combination can smoothly run AAA games at high settings. The 240Hz display keeps up with fast-paced multiplayer games. You get buttery visuals and high FPS for immersive gaming. The RGB keyboard adds to the experience.
For Software Developers
For programming and software development, the ThinkPad X1 Carbon Gen 7 has an optimal configuration:
Intel Core i7-10510U quad-core processor
16GB RAM
1TB SSD storage
14" WQHD (2560 x 1440) display
Around Ksh 150,000 price
The quad-core CPU provides good compile times for code and quick app testing. The WQHD screen offers ample screen real estate for split screening multiple IDEs and tools. Fast SSD allows storing large codebases. Lightweight at just 1.1kg for coding on the move.
For Accounting/Bookkeeping Tasks
Number crunchers running accounting software and Excel sheets all day need something like the ThinkPad L13. Recommended setup:
Intel Core i5-10210U processor
16GB RAM
512GB SSD storage
13.3" Full HD display
Spill-resistant keyboard
Around Ksh 85,000 price
With the 10th gen Core i5 chip, 16GB RAM and fast SSD, the system can handle QuickBooks, Sage, Excel with large formulas, inventory databases and other accounting software without slowdowns when multi-tasking. Spill-proof keyboard protects from accidents.
For Basic Browsing and Streaming
For simple needs like web browsing, email, Netflix and YouTube streaming, the IdeaPad 1 14 provides ample power:
Intel Celeron processor
4GB RAM
14" HD display
4 hour battery life
Ksh 28,000 price
You get smooth web surfing across multiple tabs, crisp HD video playback for streaming services, and enough juice for basic image editing and schoolwork at a very affordable price point.
Lenovo's diverse laptop catalog means you can find the right pick for usage from heavy gaming to light office work while staying within budget constraints. Prioritize RAM, processor and display for optimal experience.
Final Thoughts on Lenovo Laptops in Nairobi
To conclude, here are some final pointers on Lenovo laptops in the Nairobi market:
Great Brand Recognition
Lenovo enjoys excellent brand awareness and reputation in Nairobi as a leading global computing brand. Many users trust Lenovo to deliver quality laptops with the latest technology. The brand has wide appeal from students to CEOs.
Caters to Range of Budgets
Lenovo's broad model range ensures every budget is covered – from the IdeaPad S145 under Ksh 30,000 to premium ThinkPad X1 series over Ksh 150,000. So whether you have Ksh 50,000 or Ksh 250,000 to spend, Lenovo has you covered.
Future-Proof Purchases
With regular refreshes like the latest 11th and 12th gen Intel processors, Lenovo laptops purchased today can easily last 3-5 years for average users. They don't get outdated quickly, adding value to buyers.
Ideal for Productivity
Lenovo laptops excel at productivity. Responsive performance, ergonomic keyboards, accurate trackpads and HD webcams make them perfect for remote work, business use, writing and everyday office tasks.
Option for Expanded Storage
Many Lenovo models offer secondary HDD slots or bays to expand storage. So you can pair a fast 256GB SSD with high capacity 1TB or 2TB HDD for best of both speed and storage capacity.
Strong After Sales Network
Though not the best, Lenovo does have authorized service centers in Nairobi and Kenya to handle repairs, maintenance and claims within warranty period. Easier to find support compared to lesser known brands.
Suitable for Local Climate
Features like spill-resistant keyboards and reinforced hinges ensure Lenovo laptops can withstand Kenya's climate, dust and accidental drops better than more fragile models from other brands.
Offers Latest Technologies
Lenovo doesn't shy away from adopting cutting-edge tech across segments like OLED displays in the ThinkPad X1 line, 5G connectivity options, Dolby Atmos speakers and more. Keeps portfolio fresh.
For Nairobi buyers seeking international brand laptops that balance affordability, performance and quality, Lenovo continues to be an appealing option to consider among consumers and businesses alike.