Dell is one of the most renowned laptop brands globally, known for its reliable and high-performance range of computers. Dell has established a solid presence in the Kenyan market over the years, with its laptops becoming increasingly popular among business executives, government agencies, and even regular consumers.
Although Dell laptops are pricier compared to other brands, most Kenyan buyers are willing to pay the premium price tag owing to the superior build quality, cutting-edge components, and excellent after-sales support provided by Dell.
This article provides an overview of the different Dell laptop models available in the Kenyan market and their indicative prices.
Whether you are looking for a multimedia laptop for college assignments or a rugged business notebook for fieldwork, Dell has a model that will suit your needs.
Read on to learn more about Dell's range of Inspiron, XPS, Latitude, and Vostro laptops and their prices in Kenya. With multiple authorized resellers across the country, buying an original Dell laptop has also become easier for Kenyan consumers.
Key Takeaways
Here are the key points to note about Dell's range of laptops available in the Kenyan market and their pricing:
Popular series – Dell offers Inspiron, XPS, Latitude and Vostro line of laptops in Kenya catering to different segments and needs.
Latest specs – Dell laptops come equipped with the latest Intel Core processors, DDR4 RAM, SSD storage and Nvidia graphics. High-end models offer 4K displays.
Multiple sizes – Laptops with screen sizes ranging from 13 inches to 15 inches are available from Dell. Touchscreen and 2-in-1 options limited.
Price range – Dell laptop prices in Kenya start from budget 45K to premium models above 150K. Latitude business series carries a price premium.
Top retailers – Dell laptops can be purchased from online stores like Jumia, Kilimall, Masoko etc. Also available across malls in Nairobi at Dell Exclusive Stores.
Pros – Reliability, performance, warranty support, premium design and displays. Business models offer robust security and manageability.
Cons – Expensive pricing, limited configuration options, lack of budget or gaming focused models relative to competition.
Ideal for – Mid-range consumer segments and enterprise/business customers looking for polished and productive laptops for daily professional use.
Popular Dell Laptop Models in Kenya
Dell has a vast global portfolio of laptop models segmented into different series based on the target users. Here are some of the most popular Dell laptop series available in the Kenyan market:
Dell Inspiron Series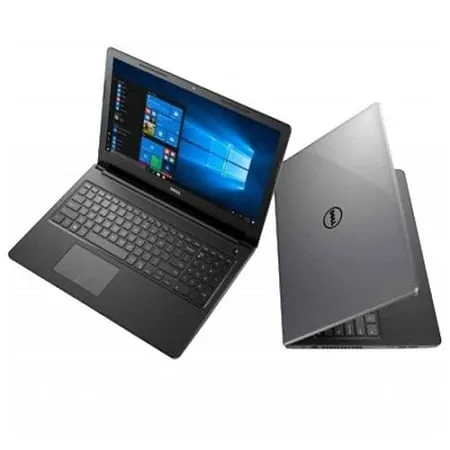 The Inspiron series from Dell targets budget-conscious consumers seeking good value laptops for everyday tasks. Some of the Inspiron models popular in Kenya include:
Dell Inspiron 15 3000 – This entry-level 15-inch laptop comes with basic specs like Intel Celeron processors, 4GB RAM, 1TB hard drive and HD screens. It's ideal for light browsing and office productivity tasks. The Inspiron 15 3000 costs between KES 45,000 to KES 55,000.
Dell Inspiron 14 5000 – A mid-range 14-inch laptop powered by 8th gen Intel Core i5 processors with 8GB RAM and 512GB SSD storage. It offers FHD screens and 2GB Nvidia graphics. Excellent for multimedia consumption and light gaming. Costs about KES 65,000 to KES 80,000.
Dell Inspiron 15 7000 – The top-end Inspiron laptop rocking Intel Core i7 processors, up to 16GB RAM, dual storage with 128GB SSD + 1TB HDD, and 15.6-inch full HD touchscreens. Priced between KES 85,000 to KES 100,000.
Dell XPS Series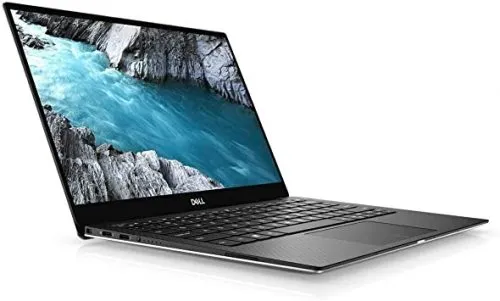 The premium XPS series from Dell competes with the MacBook Pro for the title of the best Windows ultrabook. Two models are available in Kenya:
Dell XPS 13 – A slim and lightweight 13-inch beauty with virtually no bezels. Configured with 10th gen Intel Core i7 CPU, 16GB RAM, 512GB SSD, and 4K InfinityEdge touch display. Considered the best Windows ultrabook for portability. Costs above KES 150,000.
Dell XPS 15 – For those who prefer a bigger 15-inch screen, the XPS 15 packs the latest 10th gen i7/i9 processors, up to 32GB RAM, 1TB SSD, and 4K OLED touch display. All in a compact body. Great for graphics and video editing. Priced over KES 200,000.
Both the XPS 13 and 15 deliver phenomenal performance akin to the MacBook Pro. But expect to pay a premium for the luxury design and vivid displays.
Dell Latitude Series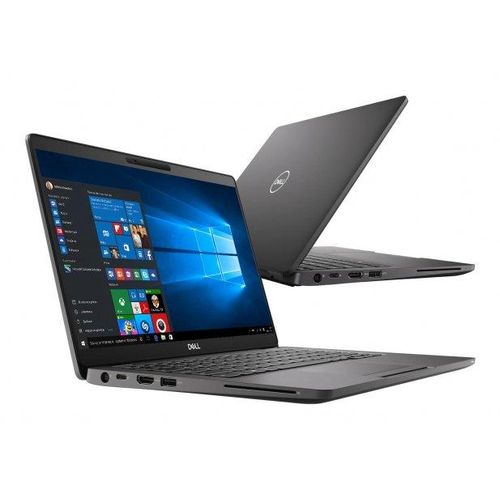 The Latitude series from Dell targets corporate and enterprise customers needing durable and secure business laptops. Some popular Latitude models in Kenya are:
Dell Latitude 5420 – A mainstream 14-inch business notebook powered by 11th gen Intel Core i5 vPro processors with 8GB or 16GB RAM options and 256GB SSD storage. Rugged build quality with MIL-STD-810H certification. Costs between KES 100,000 to KES 130,000.
Dell Latitude 7420 – A premium 14-inch business laptop rocking 11th gen Intel Core i7 vPro CPUs, 16GB RAM, 512GB SSD and FHD screens. Offers excellent performance for demanding business applications. Priced above KES 150,000.
Dell Latitude 9420 – The top-end Latitude model equipped with 11th gen Intel Core i7 vPro processor, 32GB RAM, 1TB SSD, 14-inch 2K display, and 5G mobile broadband. Ideal for senior executives on the move. Costs over KES 200,000.
Latitude laptops may cost more but offer better security, manageability and durability crucial for business use.
Dell Vostro Series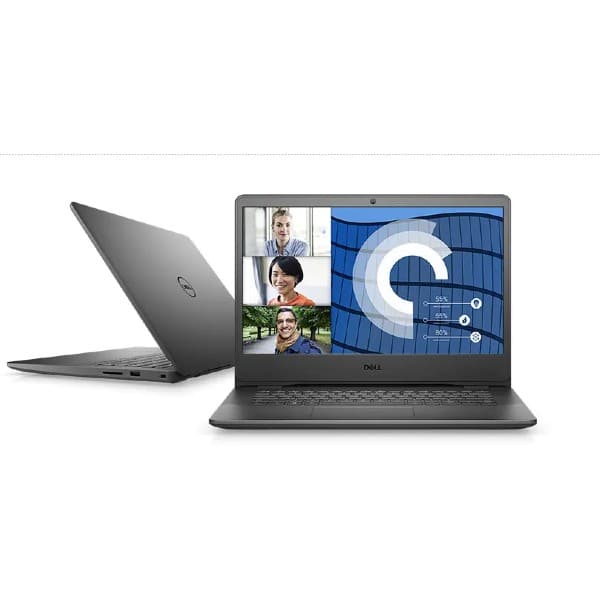 The Vostro series from Dell targets small business owners looking for affordable yet powerful laptops. Following are the popular Vostro models in Kenya:
Dell Vostro 14 5402 – An entry-level 14-inch laptop with 11th gen Intel Core i3 CPU, 4GB RAM, 256GB/512GB SSD storage, and HD screen. Reliable productivity tool for start-ups and SMEs. Costs between KES 60,000 to KES 75,000.
Dell Vostro 14 5410 – A mid-range 14-inch Vostro model powered by latest 11th gen Intel Core i5 processor with 8GB RAM and 512GB SSD. Offers FHD screen and aluminum chassis. Priced between KES 85,000 to KES 100,000.
Dell Vostro 15 5510 – For those preferring a bigger 15-inch screen, the Vostro 5510 comes with 11th gen Intel Core i7 CPU, 8GB/16GB RAM options, 1TB HDD + 256GB SSD storage, 1080p display, and Nvidia graphics. Excellent value for money for small business owners. Costs between KES 100,000 to KES 130,000.
Vostro laptops deliver the perfect combination of business-class performance, security and durability at affordable prices.
Specifications and Prices of Dell Laptops in Kenya
Dell laptops are configured with the latest generation of Intel processors, plenty of RAM and SSD storage, high-resolution displays, and robust graphics capabilities. Here is an overview of the key specs you can find in popular Dell laptops models sold in the Kenyan market and their indicative prices:
Screen Size
13 to 15 inches – Most Dell laptops like the Inspiron, Vostro and Latitude models come with display sizes ranging between 13 inches to 15 inches. The high-end XPS 13 is an ultra-portable with a 13-inch screen while the XPS 15 suits users preferring a bigger 15-inch display.
Touch and Non-Touch Screens – Certain models like the Inspiron 15 7000 and XPS 15 offer full HD touchscreen displays while other budget models have non-touch displays. Touchscreens allow for intuitive control over Windows 10/11 gestures.
Resolution – Entry-level models come with HD 1366 x 768 displays while mid-range and premium Dell laptops offer full HD 1920 x 1080 and 4K displays with UltraSharp resolution and 500+ nits peak brightness. The 4K OLED panel in XPS 15 is fantastic for watching HDR content.
Processors
Latest Intel processors – Dell laptops are equipped with the latest 10th gen or 11th gen Intel Core processors ranging from entry-level Intel Celeron/Pentium, mid-range Core i3/i5 to flagship Core i7/i9. Dell's business Latitude models offer Intel vPro processors.
Choices for every need – Budget Inspiron models have Celeron/Pentium CPUs, mid-range Vostro/Inspiron – Core i3/i5, premium XPS – Core i7/i9, and Latitude business laptops – Core i5/i7 vPro processors. Pick as per your usage – browsing, office work, multimedia editing etc.
RAM
4GB to 32GB RAM – Dell laptops can be configured with anywhere between 4GB to 32GB RAM based on the model. Entry-level models like Inspiron 15 3000 pack 4GB while premium models like XPS 13/15 offer up to 32GB RAM. 8GB to 16GB is the sweet spot for most regular users.
DDR4 RAM – All latest generation Dell laptops come equipped with fast DDR4 RAM clocked at 2666MHz or higher speeds. More RAM allows for smoother multitasking and quick app launches.
Storage
HDD and SSD options – Storage includes traditional 1TB hard disk drives in budget models while SSD drives ranging from 128GB to 1TB are available in midrange and high-end models. SSD offers much faster data access speeds than HDD.
Dual Drives – Select mid-range and premium Dell laptops offer both HDD and smaller SSD creating dual drive storage with the speed of SSD and capacity of HDD. Eg – 128GB SSD + 1TB HDD.
Graphics
Integrated and Dedicated – Budget Dell laptops have integrated graphics sufficient for everyday tasks. Mid-range and premium models have entry-level 2GB Nvidia GeForce GPUs up to high-end 4GB Nvidia RTX graphics for gaming or creative workflows.
Dell Laptops Prices in Kenya
Entry-level – KES 45,000 to KES 60,000
Mid-range – KES 60,000 to KES 100,000
High-end – Above KES 100,000
Premium – Above KES 150,000
Dell laptop prices in Kenya vary widely based on the model, configurations and specs. Business-oriented Latitude models carry a premium over consumer Inspiron and Vostro models. But within each series, you have various configurations at different price points suitable for any budget.
Where to Buy Dell Laptops in Kenya
Dell has a strong presence across major cities in Kenya through authorized resellers and retail stores. Here are some of the best places to buy original Dell laptops:
Online Stores
Several e-commerce platforms allow you to shop for Dell laptops online and get them delivered to your doorstep:
Buytec stores – The leading laptops and computer accessories online shop in Kenya.
Jumia Kenya – The leading online shopping site in Kenya sells a wide range of Dell laptops across all series including Inspiron, Vostro, XPS and Latitude models. Convenient payment options, next day delivery in Nairobi, and genuine Dell laptops.
Kilimall Kenya – Another trusted website offering Dell laptops like Dell Inspiron 15 3000, Dell Vostro 3400, Dell XPS 13 etc. Genuine Dell warranty. Fast shipping nationwide.
Masoko – Part of Jumia, Masoko is dedicated to selling high-end electronics like premium Dell XPS and Latitude laptops not commonly found in local physical stores.
Sky.Garden – Online tech store selling Dell gaming laptops like the Dell G5 15 alongside business Dell Latitude and Vostro laptops. Pickup stations across Nairobi or nationwide delivery.
Online shopping for Dell laptops allows you to compare prices across multiple stores, avail discounts and promos, and get doorstep delivery. Stick to reputed sites for genuine products.
Physical Stores
Dell has a partnership with distributor Redington across major malls in Kenya where you can check out Dell laptops in person:
The Bazaar – this is where you will find Buytec Stores physical stores!
Sarit Centre – Dell Store at Sarit Centre stocks most Inspiron, XPS and Vostro laptop models. Test devices and get expert assistance.
The Village Market – Dell branded store offering laptops for home, gaming and business usage. Central location with convenient parking.
Two Rivers Mall – Find the latest Dell laptop innovations at their store located on the first floor in Two Rivers.
Junction Mall – Dell laptops available across all budgets along with printers and gaming accessories at their Junction Mall outlet.
Prestige Plaza – Small Dell store near Prestige Plaza in Ngara stocking select models of Inspiron, Latitude and XPS laptops.
For business bulk orders, you can also visit the Dell office located in Nairobi Westlands and speak to their corporate sales team directly for volume pricing and support. While Dell online stores offer greater discounts, physical stores are best for checking out devices in person and getting quick after-sales support.
Advantages of Buying Dell Laptops in Kenya
Dell laptops enjoy immense popularity worldwide, including in the Kenyan market. There are several good reasons to choose Dell over other laptop brands:
Reliable and Durable
Dell laptops are appreciated for their reliable performance and durable build quality that lasts for years. They undergo rigorous quality control and testing for consistency. Premium materials like aluminum, carbon fiber, Gorilla Glass are used in high-end models like the XPS. Dell Latitude series is MIL-STD 810G certified to withstand harsh conditions.
Powerful Performance
With the latest Intel Core processors, plenty of RAM, fast SSD storage and Nvidia graphics, Dell laptops deliver smooth and snappy performance for everyday tasks, content creation as well as high-end gaming. User experience is top-notch thanks to features like ExpressCharge battery, innovative cooling and smart software.
Excellent After-Sales Support
Dell is renowned for its efficient after-sales service. Phone and email support teams are knowledgeable and quick to resolve software and hardware issues. Onsite support for next business day repairs is available in top cities like Nairobi and Mombasa. Genuine Dell spare parts ensure laptops serve for long without issues.
Regular Feature Updates
Dell rolls out frequent updates to its laptop line-up keeping it modern with the latest tech advancements. Dell also updates drivers, BIOS and provides performance tuning software upgrades to improve your existing laptop over time.
Security and Manageability
Business-oriented Latitude laptops offer advanced security and manageability desired by corporate IT teams. Features like Dell Data Protection, TPM modules, SmartCard readers, trusted drive encryption and remote management make them suitable for regulated organizations.
Premium Design and Displays
Dell Inspiron and XPS laptops win praise for their aesthetically pleasing and minimalist designs. Dell's InfinityEdge displays with virtually no bezels provide an immersive viewing experience. Dell also offers OLED and touchscreen display options not commonly found with competing brands.
While not a traditional gaming brand, Dell offers capable gaming rigs like the Dell G5 and G7 laptops powered by Nvidia RTX graphics and Alienware software. Dell gaming laptops provide good value for money for casual and enthusiast gamers.
Considering the above benefits, it makes sense for consumers in Kenya to opt for Dell laptops, even if it means paying a small premium over other brands initially. The total cost of ownership in the long run remains competitive for Dell laptops.
Disadvantages of Dell Laptops
Despite their many strengths, Dell laptops also come with a few limitations that you should keep in mind while making a buying decision:
Expensive Pricing
Priced at a premium over competitors, Dell laptops seem expensive if you just look at the specifications on paper. For instance, a Dell XPS 13 with Intel Core i7 CPU, 16GB RAM and 512GB SSD will cost over KES 150,000. You can find similar spec non-branded laptops for under KES 100,000. So Dell laptops can seem overpriced if you don't account for intangibles like build quality and brand value.
Limited Budget Models
Dell's strong focus is on premium mid-range and high-end laptops for businesses and power users. Their entry-level Inspiron models have basic specs like 4GB RAM, 500GB HDD and HD displays. Those with tighter budget constraints may find better value laptops from brands like HP, Lenovo or Acer.
Minimal Variety
Dell's local lineup has fewer options compared to HP or Lenovo covering a wide spectrum from netbooks to 2-in-1 tablets. Dell Kenya's focus is mainly on Inspiron, XPS and Latitude conventional notebooks. So consumers have less choice in form factors – detachables, convertibles, workstations etc.
No Onsite Warranty
Dell provides next business day onsite support only in top cities like Nairobi and Mombasa. For all other locations, customers need to take the laptop to the nearest Dell service centre which may not be convenient. HP and Lenovo provide wider onsite warranty coverage.
Rare Sales and Discounts
While frequent in markets like US, discounts and deals on Dell laptops are quite rare in Kenya even during festive seasons. Their premium pricing stays mostly consistent throughout the year. This makes Dell laptops poor options for bargain seekers.
Gaming Laptop Shortcomings
Dell gaming laptops have less powerful graphics compared to rivals like ASUS and Acer who use the latest Nvidia RTX GPUs. Models like Dell G5 also suffer from thermal throttling issues under load impacting performance. So hardcore gamers may be better off.
Plastic Build in Budget Models
While premium Dell laptops boast of aluminum/magnesium alloy chassis, the budget Inspiron models still feature plastic builds prone to flex and scratches. Competitors like Acer offer metal builds on even affordable models these days.
Older I/O Ports
Some Dell laptop models lack the latest ports like Thunderbolt 3 or USB Type-C. You still get traditional ports like USB 3.0 Type-A, HDMI, Ethernet and SD card slots. Upgraders will miss support for newer port standards.
16:9 Aspect Ratio Screens
Dell is yet to adopt modern 16:10 or 3:2 aspect ratio displays popularized by the MacBook Pro. Dell laptop screens still have the old 16:9 ratio which feels cramped when multitasking. Similarly, Dell also lacks OLED screen options beyond the XPS 15 model.
No Cellular Connectivity
Most Dell laptops in Kenya lack built-in 4G LTE or 5G cellular connectivity. You need to use external dongles or tethering which is inconvenient on the move. Some brands like Lenovo and Microsoft offer models with SIM card slots for mobile internet.
Concerns Over Quality Control
There are some concerns posted online over quality control of newer models. Issues like backlight bleed, speaker pops, wi-fi drops, and fan noise point to possible QA issues. Not necessarily widespread, but worth keeping in mind.
Dated Design Elements
Some design aspects like large display bezels, clunky chassis, reflective coatings seem dated in 2021 for a premium brand like Dell. The XPS series leads in design but lower models can look a bit behind the times.
So in summary, while Dell makes excellent laptops, buyers in Kenya should weigh the higher pricing, limited configurations, lack of portability in some models, and other disadvantages before making a purchase. The pros mostly overcome the cons for business and premium consumer use. But budget buyers may get better value from competing brands.
So in summary, while Dell laptop pricing skews towards the higher side, you get better reliability, performance, and after-sales support in return.
For best value, consider mid-range Inspiron and Vostro models costing 60K to 100K based on your usage needs.
Read also: Lenovo Laptop Buyer's Guide for Nairobi – Models, Prices, Stores and Recommendations