The Canon brand is a popular choice for printers in Kenya due to its reputation for quality, performance, and reliability. Canon printers come in a wide range of models to suit different needs and budgets. This article provides an overview of Canon printer prices in the Kenyan market.
We look at popular Canon printer models available in Kenya and their price ranges. We also discuss factors that affect Canon printer pricing in Kenya and provide tips on getting the best deals on Canon printers.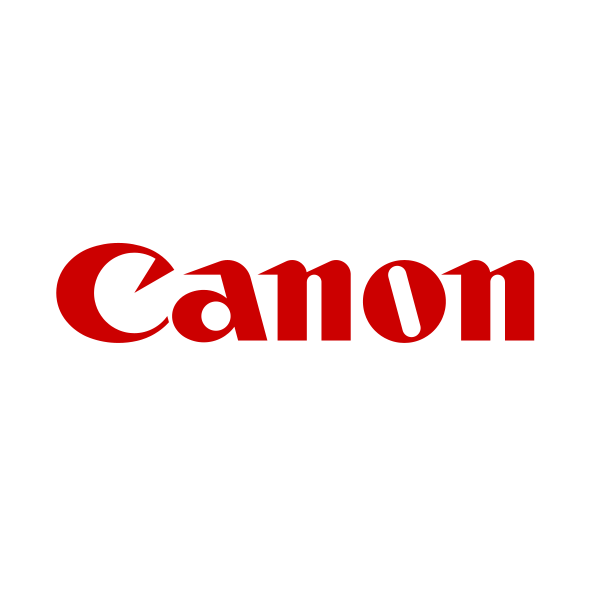 Whether you are looking to buy an all-in-one inkjet for your home office or a high-volume laser printer for your business, this article will help you understand Canon printer prices in Kenya..
Canon entered the Kenyan market over 15 years ago and has established itself as one of the top printer brands in the country. Canon printers are sold through authorised dealers and retailers across major cities in Kenya including Nairobi, Mombasa, Kisumu, and Eldoret.
Types of Canon Printers Available in Kenya
Canon offers a wide range of printers targeted at different segments in Kenya:
Home office printers: Entry-level inkjet printers, all-in-one printers ideal for home office and personal use. Models include Canon PIXMA MG series, Canon MAXIFY MB series.
Small office printers: Fast and efficient printers perfect for small offices. Models include Canon imageCLASS MF series, Canon MAXIFY GX series.
Business workgroup printers: Reliable printers with high print volumes for mid to large-sized offices. Examples are Canon imageCLASS LBP6030, Canon imageCLASS MF740Cdw.
Enterprise/Departmental printers: Heavy duty printers built for high performance business environments. Eg. Canon imageCLASS MF840Cdw, Canon imageRUNNER ADVANCE series.
Photo printers: High quality photo printing ability for professional photographers. Models include Canon PIXMA PRO series printers.
Label printers: For specialised label printing needs. Canon makes the Canon LabelWriter series label printers.
Printing Technologies
Canon printers available in Kenya utilise the following printing technologies:
Connectivity
Canon printers come with standard connectivity interfaces like USB, Wi-Fi, Ethernet, Bluetooth, NFC etc. This allows flexible setup based on user needs. Popular mobile printing standards supported include Apple AirPrint, Mopria, Canon PRINT Inkjet/SELPHY.
Popular Canon Printer Models and Prices in Kenya
Here is an overview of popular Canon printer models sold in Kenya and their approximate price ranges:
| Printer Model | Type | Print Technology | Typical Price Range (KES) |
| --- | --- | --- | --- |
| Canon PIXMA G2000 | All-in-One Inkjet | Inkjet | 8,000 – 12,000 |
| Canon PIXMA G1000 | All-in-One Inkjet | Inkjet | 6,500 – 10,000 |
| Canon MAXIFY MB2150 | All-in-One Inkjet | Inkjet | 14,000 – 18,000 |
| Canon MAXIFY GX7050 | All-in-One Inkjet | Inkjet | 28,000 – 38,000 |
| Canon MAXIFY IB4150 | All-in-One Inkjet | Inkjet | 55,000 – 65,000 |
| Canon imageCLASS MF269dw | All-in-One Laser | Laser | 25,000 – 35,000 |
| Canon imageCLASS MF249dw | All-in-One Laser | Laser | 15,000 – 22,000 |
| Canon imageCLASS MF445dw | All-in-One Laser | Laser | 40,000 – 55,000 |
| Canon imageCLASS MF742Cdw | All-in-One Laser | Laser | 75,000 – 95,000 |
| Canon imageCLASS LBP213dw | Single Function Laser | Laser | 20,000 – 28,000 |
| Canon imageCLASS LBP612Cdw | Single Function Laser | Laser | 45,000 – 60,000 |
| Canon imageRUNNER ADVANCE DX C257iFZ | Multifunction Laser | Laser | 220,000 – 260,000 |
Current prices for Canon Printers in Nairobi Kenya.
| | | |
| --- | --- | --- |
| 3030C001AA | CANON IMAGE RUNNER 2206 A3/A4 (With tonner) | 69,000 |
| 4293C003AA | CANON IR 2425 MFP A3/A4 (With tonner) | 119,000 |
| 4293C004AA | CANON IR 2425i MFP A3/A4 +ADF (With tonner) | 190,000 |
| 5525C002AA | Canon IR 2730i MFP Printer (Without tonner) | 410,000 |
| | | |
| --- | --- | --- |
| 5455C012AA | CANON ISENSYS MF752CDW MFP PRINTER | 74,000 |
| 5158C004AA | CANON ISENSYS MF655CDW MFP PRINTER | 51,000 |
| 5158C009AA | CANON ISENSYS MF651CW MFP PRINTER | 51,000 |
| 3113C009AA | CANON PIXMA G6040 PRINTER WIRELESS $ ETHERNET | 45,000 |
| 4620C009AA | CANON PIXMA G640 PRINTER WIRELESS | 46,000 |
| 5252B004AB | CANON I-SENSYS MF3010 PRINTER | 35,000 |
| 8468B006AA | CANON ISENSYS LBP6030B PRINTER | 27,000 |
| 3516C008AA | Canon I-Sensys LBP226dw | 28,000 |
| 5804C009AA | CANON PIXMA G2470 PRINTER | 29,000 |
| 5991C009AA | CANON IJ MFP PIXMA G2430 EUM/EMB | 23,500 |
The all-in-one Canon PIXMA G series and Canon MAXIFY MB series inkjet printers are affordable options for home and micro offices. Models like Canon PIXMA G1000 and Canon MAXIFY MB2150 retail for under KES 15,000.
For small offices, the Canon imageCLASS MF200 series all-in-one laser printers balance performance and cost. They retail between KES 15,000-35,000.
For mid to large offices, advanced models like Canon imageCLASS MF700 series, Canon imageCLASS LBP600 series, and Canon imageRUNNER ADV series balance speed, print quality and robustness. Their prices range from KES 40,000 up to over KES 200,000 based on capabilities.
These are indicative price ranges and actual retail prices may vary by specific model, seller, specifications, and ongoing promotions.
Where to Buy Canon Printers in Kenya
Canon printers are available across many retail stores throughout major towns in Kenya. Here are some of the best places to buy original Canon printers:
Canon Authorised Dealers
Canon has an extensive authorised dealer network in Kenya. These dealers offer the full range of Canon printers and also provide after-sales support. Some leading Canon dealers in Kenya include:
Buytec Stores Ltd, The Bazaar, Nairobi.
Skyworld Technologies in Nairobi
Choice Computers Ltd in Nairobi
Digital Hub in Mombasa
Johari Digital in Eldoret
Large Electronics Retail Chains
Many large electronics retail chains stock Canon printers for sale including:
Maycom in Nairobi
Hotpoint Appliances in multiple cities
Electronic City with stores in Nairobi, Thika
Online Stores
Popular online stores like Buytec, Jumia, Kilimall, and Masoko sell a variety of Canon printers online with delivery across Kenya. This allows buyers to conveniently compare Canon printer prices and shop from home.
Supermarkets
Major supermarkets like Naivas, Carrefour and Quickmart stock popular home Canon printer models in their electronics sections.
Stationery Shops
Many stationery supply shops also retail Canon printers along with copiers, scanners, cartridges etc. These include:
Bond Stationers
Paperwork Stationers
Stationery World Kenya
Considerations When Buying
Always buy Canon printers from authorised dealers to get genuine products.
Online and retail prices may vary for the same model. Compare prices across stores.
Online stores offer convenience but check seller reviews and arrange product testing before buying.
Supermarkets usually stock home Canon models and may lack commercial ones.
Stationery shops are best for printer consumables like ink cartridges. Verify product warranty when buying printers.
Factors Affecting Canon Printer Prices in Kenya
Canon printer prices in Kenya are dependent on several factors that determine the retail costs and street pricing:
1. Model Type and Specifications
The type of Canon printer model and its hardware specifications play a major role in influencing the price. Basic entry-level models are cheaper while advanced feature-rich models are more expensive. Key specifications that impact pricing include:
Print speed (ppm)
Print resolution
Paper capacity
Printer size/dimensions
Presence of duplex printing, WiFi, Ethernet
Display screen size
Duty cycle
2. Print Technology
Laser printer models are generally more costly than inkjet printers for the same set of features. Within inkjet segment, Canon's professional photographic printers like PIXMA PRO series have premium pricing due to their high quality dye-sublimation printing technology.
3. All-in-One vs Single Function
Canon all-in-one printers with scan/copy functionality along with printing tend to be priced higher than single function models.
4. Intended Usage
Canon printers meant for high volume business/office use are more robustly built with more capabilities hence priced higher than those designed for home or light usage.
5. Distribution Channel
Printers bought from Canon authorised dealerships tend to be priced higher than online stores or supermarkets due to value-added services provided. Buying directly from Canon leads to maximum pricing.
6. Shipping Costs
Shipping costs also contribute to the final price especially when purchasing printers online from international websites. Local sellers would have lower distribution costs.
7. Import Duties
Canon printers imported officially by authorised distributors have customs clearance costs built into the maximum retail price (MRP). Grey market imports may skip duties leading to lower offers.
8. Currency Exchange Rates
Since Canon printers are largely imported, the USD or Yen to Kenyan Shilling conversion rate impacts landed costs and pricing. A stronger Shilling means lower prices.
9. Demand and Availability
Popular Canon models in high demand tend to be priced higher and discounted less. Rare or discontinued models can also gain pricing premiums.
10. Warranty Coverage
Genuine warranty from Canon makes models pricier but gives peace of mind. Grey market imports usually have no Canon Kenya warranty.
Tips for Getting the Best Canon Printer Deals
Here are some tips to help buyers get the lowest prices on genuine Canon printers in Kenya:
1. Compare Prices Online
Leverage online price comparison websites like PriceCheck to find the latest prices for Canon printer models across multiple stores. This minimizes shopping time.
2. Look for Offers and Deals
Check flyers, websites and visit stores during seasonal sales, Black Friday offers and clearance discounts to buy Canon printers at major markdowns. Sign up for newsletters from shops for deal alerts.
3. Buy Refurbished/Used Units
Consider professionally refurbished Canon printers that are up to 40% cheaper with retailer warranty compared to brand new models. Used printers can also be a budget option if properly inspected.
4. Negotiate for Freebies
Negotiate with salespersons for value-adds like free delivery, starter ink cartridges, extended warranty, printer bag, or other accessories which improve deal value.
5. Buy Complete Printer Kits
Opt for complete Canon printer bundles that group together the printer, extra inks, photo paper, cables etc. This has lower overall cost than buying individually.
6. Time Your Purchase
Aim your Canon printer purchase close to major holidays like Black Friday, Easter, Christmas when demand is high and retailers offer biggest discounts.
7. Buy from Duty Free Shops
Purchase from duty free stores at airports to save on import taxes which contributes to lowered printer prices.
8. Opt for Cash Payment
Paying cash can sometimes qualify buyers for additional discounts from retailers who prefer avoiding credit card charges.
9. Join Loyalty Programs
Signing up for retailer loyalty programs can make you eligible for exclusive Canon printer promotions, points and vouchers.
10. Follow Canon Kenya
Follow Canon Kenya's social media pages and subscribe to newsletters to receive alerts on the latest printer offers and discounts.
Key Takeaways
Canon printers available in Kenya range from affordable inkjet models to high-end enterprise laser printers.
Prices span from under KES 10,000 for entry-level models to over KES 200,000 for commercial printers.
Canon authorised dealers, electronics retailers, online stores are the best purchase channels.
Model type, specifications, print technology impact prices.
Compare prices across sellers to get the best Canon printer deals.
Read also: Latest HP Printers in Kenya and Their Prices