Ricoh SP-1130N Image Network Scanner
Simple and network compatible scanner for business
The SP-1130N provides high-value performance as an entry-level model for your business with scanning speeds of 30 ppm/60 ipm (A4 portrait, color, 200 / 300 dpi), ADF capacity of 50 sheets, ability to scan a wide range of documents.
Supports both USB 3.2 Gen 1x1 high-speed connection and wired network connection
Compact and user-friendly design
High quality technologies for accurate and reliable feeding
Plastic card scanning
Comes with PaperStream IP and PaperStream Capture providing advanced image processing functions
Various software available for better data management
PaperStream ClickScan also available for ad-hoc use to scan in 3 simple steps
Add to quote

The Fujitsu SP-1130N is a 2nd generation SP-N scanners are designed to meet the essential scanning needs of budget-conscious organisations, or those taking their first steps towards a structured scanning approach:
 Automate capture routines; scan, extract and release all at the touch of a button
 Streamline operations by integrating captured data into business workflows
 Easily create searchable PDFs, or editable Word, Excel and PowerPoint files
 Optimise scanning architecture – use any scanner from any PC
USB 3.0 Connection – improves upon previous 2.0 connection of 1st generation SP
PaperStream software allows the Fujitsu SP-1130N users to enjoy a premium capture experience, while Fujitsu's heritage and market-leading technology give assurance of quality and dependable reliability.
The 2nd generation Fujitsu SP-1130N scanner will scan at speeds of 30ppm and replaces the Fujitsu SP-1130
Fujitsu SP-1130N Scanner Easy scanning and operation relieves stress
A compact footprint allows the Fujitsu SP-1130N to be placed in locations with space restrictions. And even with its compact body, the scanner supports both USB 3.2 Gen 1×1 high-speed connection and wired network connection are supported, so that it can be used not only near the computer but also in various places under the network environment.
Simple and easy-to-use operation
Operation is also simple with uncomplicated features including only two buttons; Scan/Stop and Power On/Off. It also features a one-push button to scan feature reducing several steps. Its minimal design reduces risk of human error.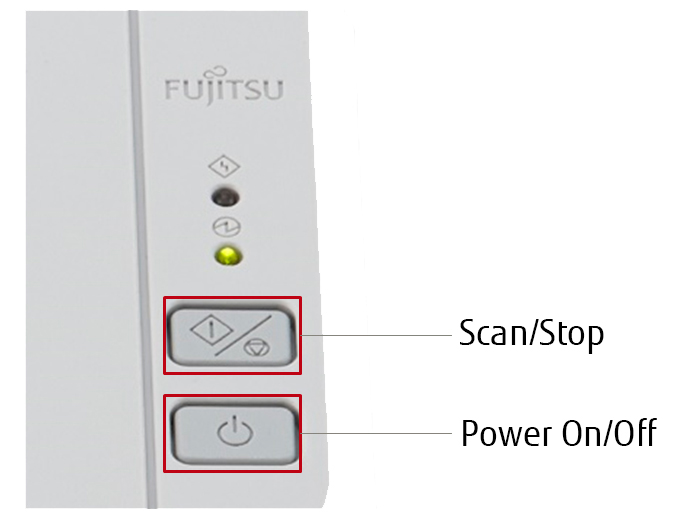 Reliability of accurate feed and protect documents
Reliable scanning
The SP-1130N stable scanning with 30 ppm scanning that does not drop speed even when scanning 300 dpi resolution and ADF that holds up to 50 sheets at a time. It assists stress-free and stable operation at the office for maximized precision and efficiency.
Accurate feeding ability for various documents
The scanner handles a wide range of paper from thin to thick, as well as plastic cards to suit all scanning needs. Operators need not worry about unexpected interruptions, rescans, or damaged documents.
Advanced software for higher productivity
Connect business workflow with PaperStream IP and PaperStream Capture
The PaperStream IP scanner driver, supporting both TWAIN/ISIS, eliminates the need of making fine setting adjustments for OCR processes. It automatically converts images into exceptionally clean images, accelerating OCR even when scanning wrinkled, soiled and patterned documents.
With an intuitive interface, PaperStream Capture allows users to feed information into their organization's /us/products/computing/peripheral/scanners/business/psc/workflow through various capture features during batch scanning effectively and efficiently.
Searchable documents made possible with ABBYY™ FineReader™ Sprint
With ABBYY™ FineReader™ Sprint, scanned data can be converted to searchable PDF or office documents such as Word/Excel® so that users can fully utilize the data in day to day work tasks.