ARAMIS 900 HERBAL EDC 100
KShs3,800 VAT Exc.
Aramis perfumes and colognes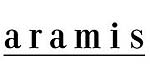 Aramis was a pioneer in the men's prestige grooming products and fragrance market. The brand was launched in 1964 by Estee Lauder Companies, it was named for a character in Alexandre Dumas' beloved classic "The Three Musketeers." The original Aramis fragrance made a splash upon first introduction and continues to attract new devotees with each generation.
The scent is a classic masculine mix of woody and spicy notes that fans say never goes out of style. For many men of a certain age, Aramis was the first after-shave or men's toiletry they used. The original after-shave is still available and the fragrance is offered in Eau de Toilette, shaving soap and body wash.